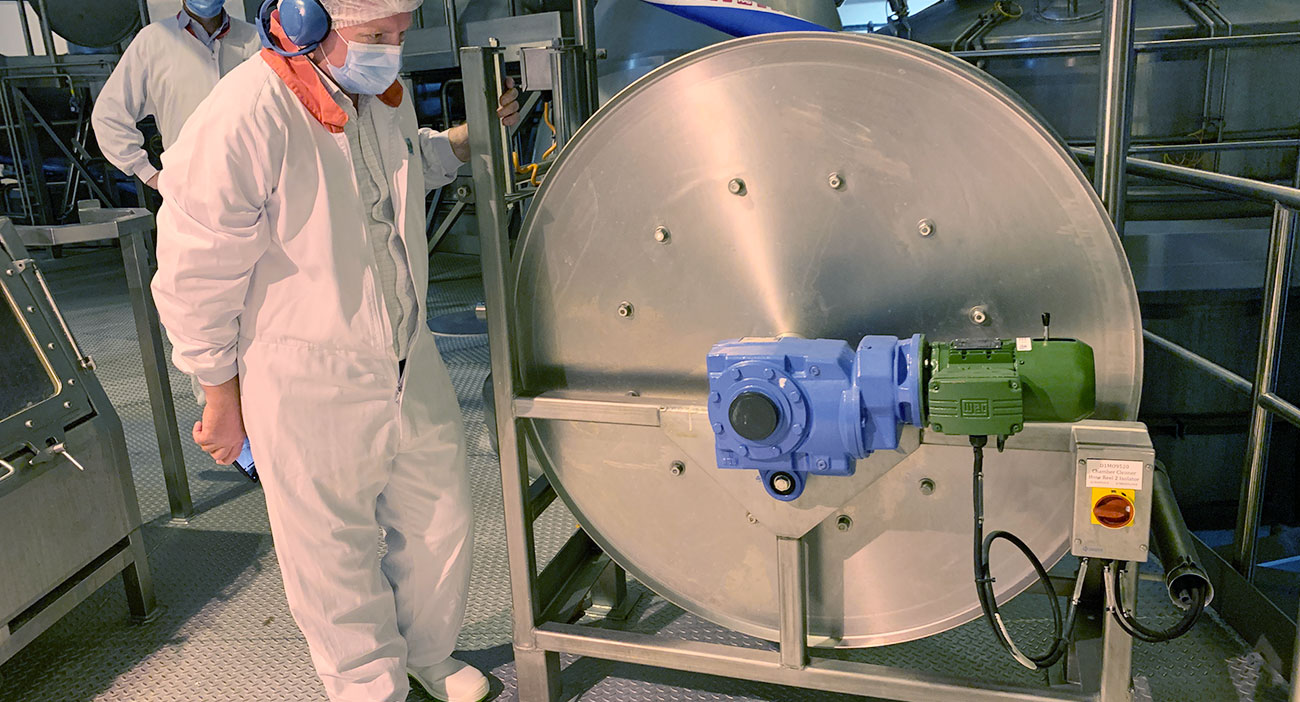 24 Jun

CIP Tank Cleaning
Project Description
Industry:
Dairy spray drying company
Problem:
Manual handling of tank-cleaning-nozzle hose was dangerous and was adding unnecessary time to the cleaning cycle. The client needed safe handling for confined space cleaning applications
Solution:
Reel Tech range of standard fully stainless steel CIP tank-cleaning-chamber-nozzle hose available for all hose sizes and lengths. With both semi and fully automated operation, these hose reels not only store hose safety, but remove the need for manual hose handling and intervention by operators. CIP cleaning cycles for larger tanks can be automated and cleaning times reduced saving time and money.
Hose Reel Implemented: