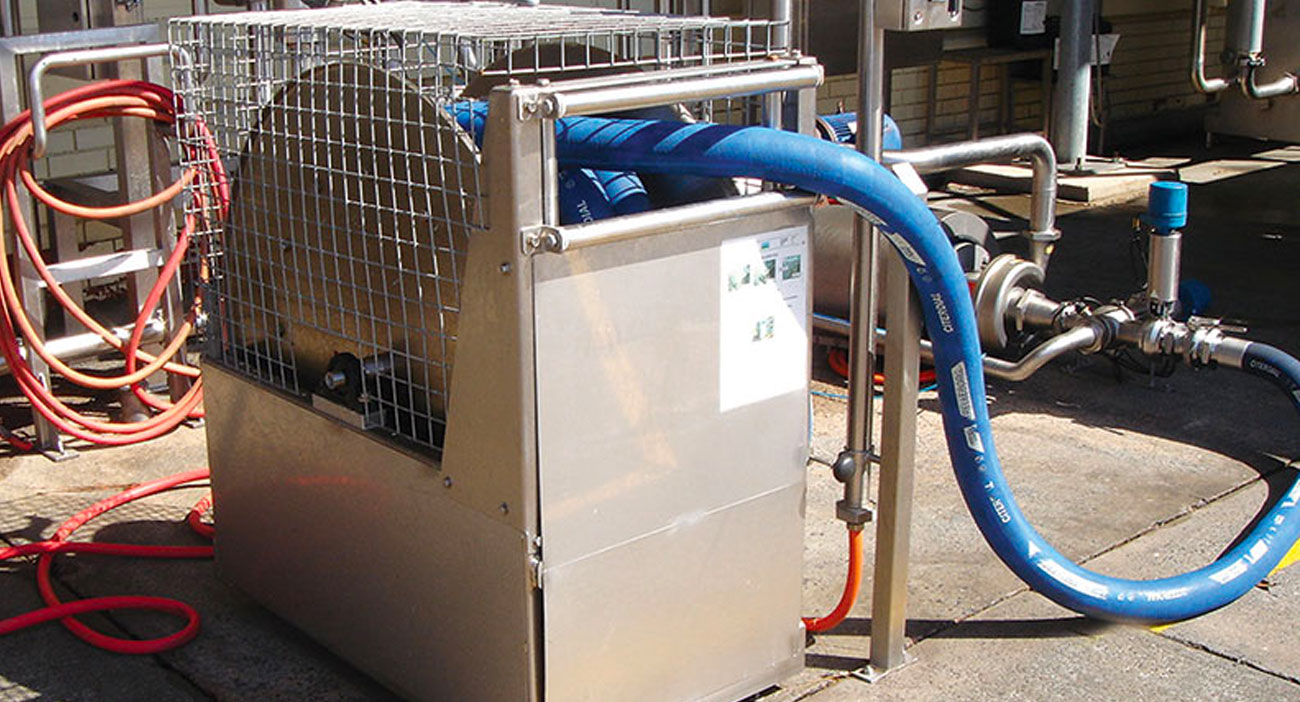 04 Jun

Vic Dairy Producer
Project Description
Hose and Cable Reel Specialist –
Reel Tech P/L recently assisted a large Victorian Dairy Producer with a custom hose reel solution.
Reel Tech is a hose reel specialist in the food and beverage industry that offers a full range of standard stainless hose reels as well as a complete custom hose reel design and fabrication service.
Problem:
One of our dairy customers needed a safe solution to store the hose in their tanker bay, thus removing both trip hazards and extending hose life. Added to this was that this was not an ordinary hose, but 2" food grade hose.
Solution:
We had previously supplied a much larger reel to this client to hold 30 metres of 3" I.D hose, which has proved very successful and has improved safety on site by removing a lot of the manual handling. We successfully designed and manufactured in Australia a custom made hose reel for this client in the dairy sector. This reel is completely stainless, with a clutch unit and full safety barrier to avoid trip hazards and extends the hose life.